Robot Chess Computers
---
Milton Bradley Grand Master
Last edited | 08/23/2015 |
Additional Information:  original photos are from the ChessEval collection © MMO 2014  
Other Information:
ChessComputerUK
;
Schachcomputer.info
;
US Patent
---

This computer is not rare. It could be found on eBay several times a year... but this one is particular...
It came with the original shipping box, in which was the true box with all the pictures and details of the Computer...
The computer is practically new... a "regal" for the eyes... fully functional.
For these qualities, it could have been in the Rare section, but it has its right place in the Robot section...
It is not always possible to get one complete and brand new... years after!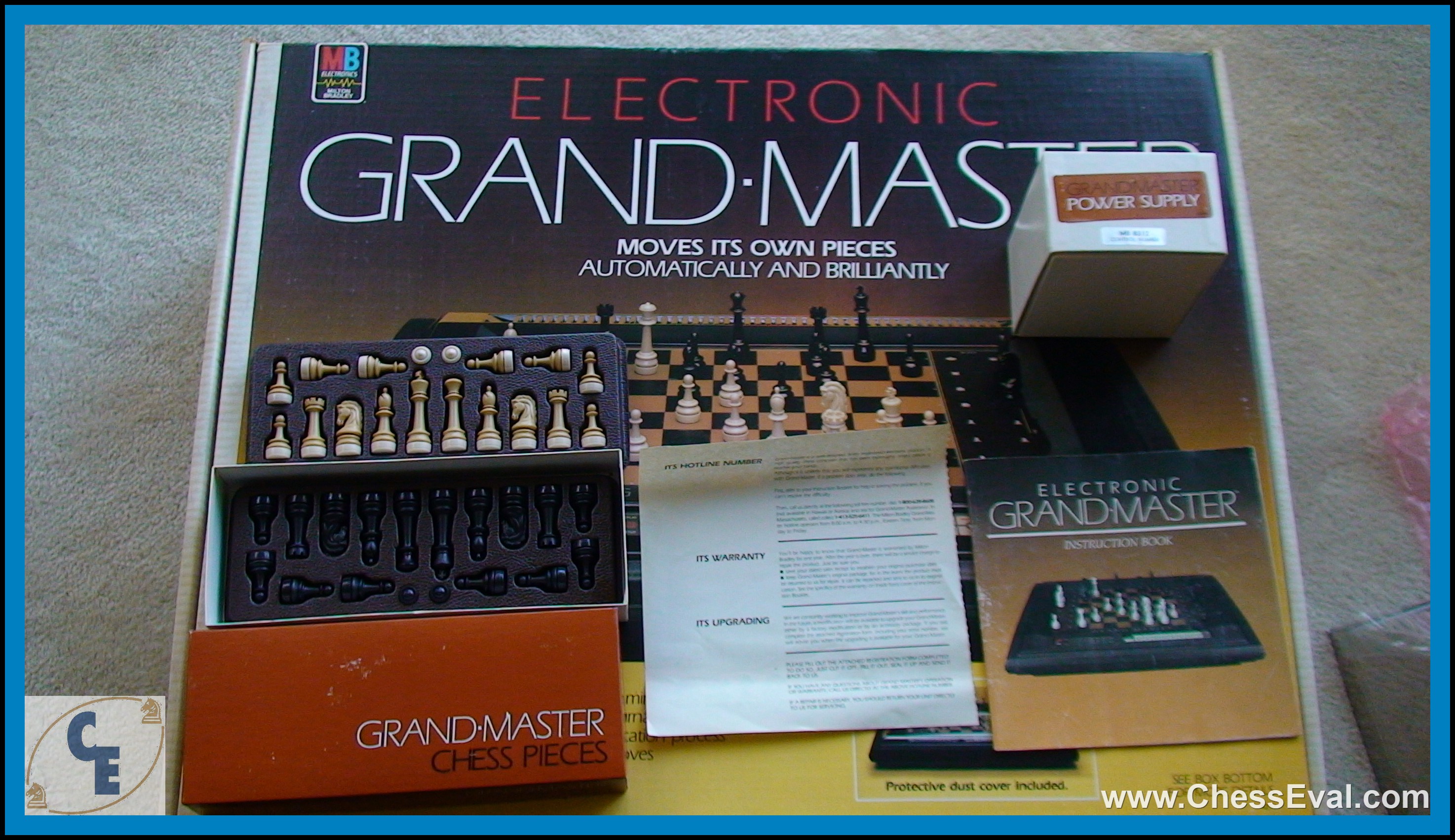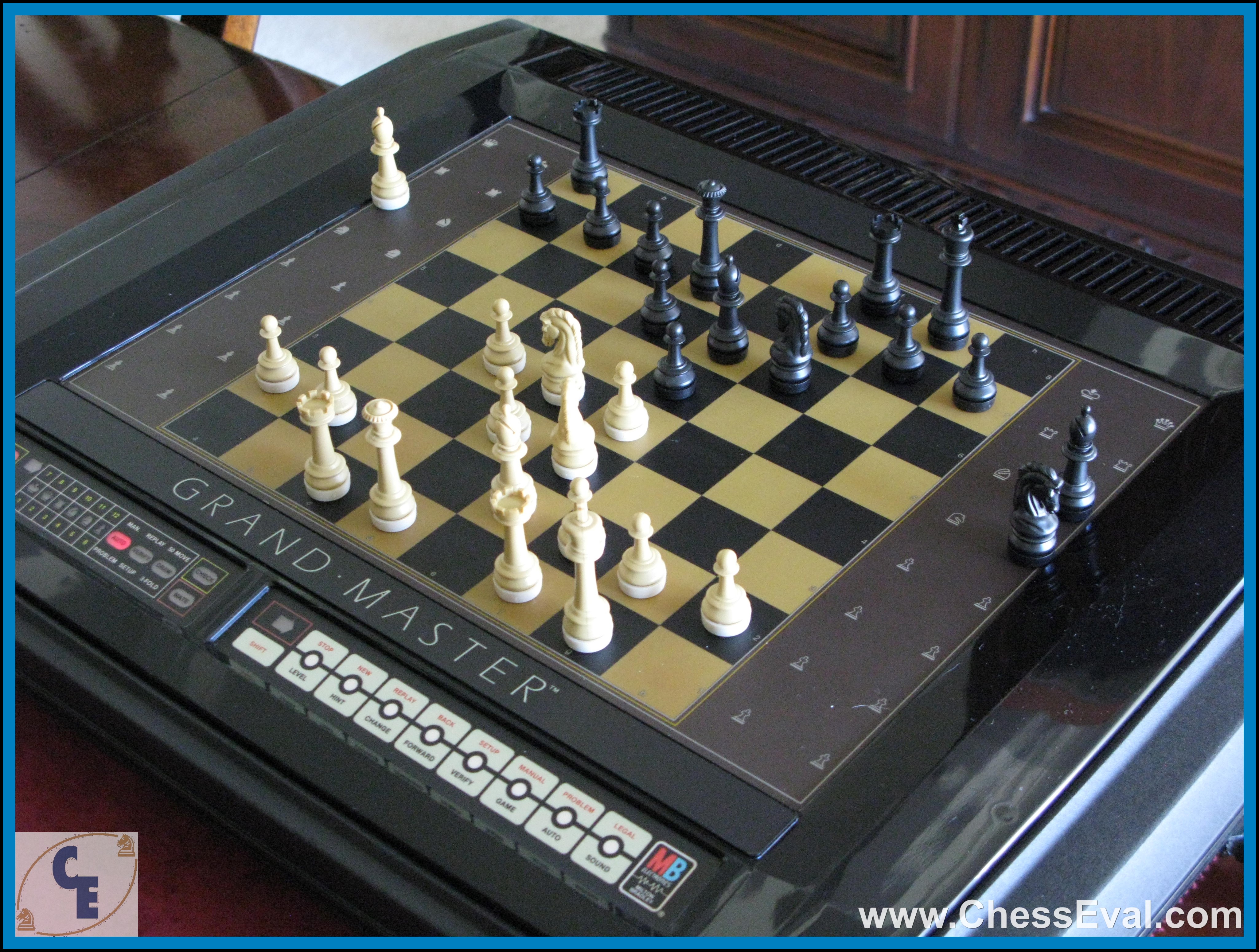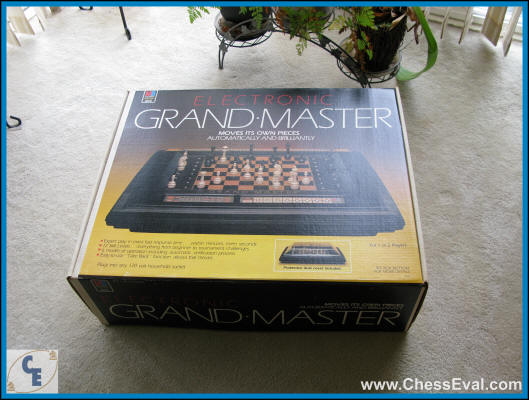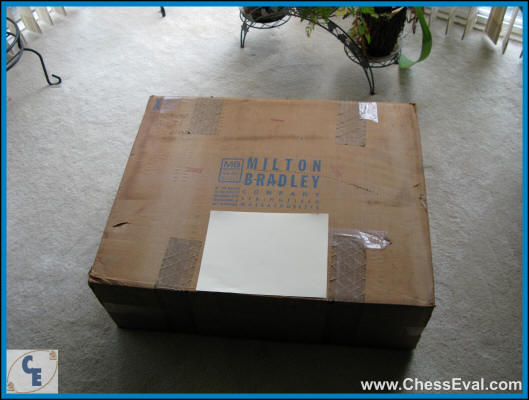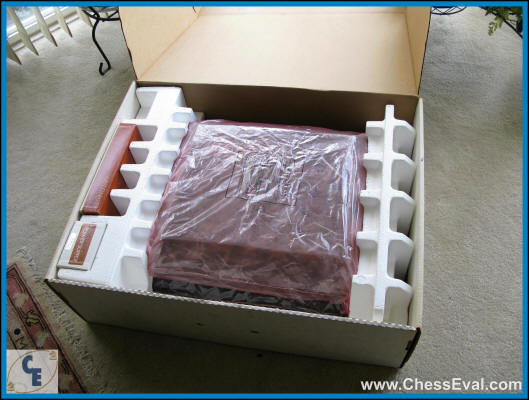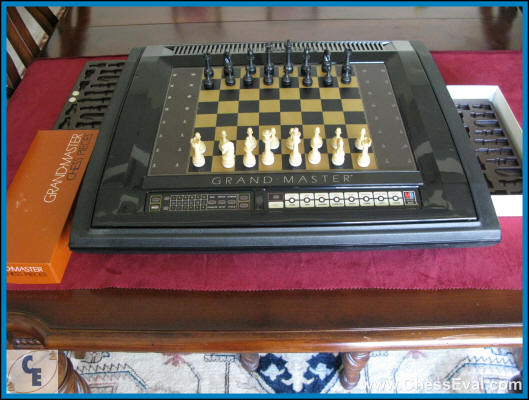 Milton Bradley Grand Master
- 1981
- ELO rating: 1300
- microprocessor 6502A, 8 Bit, 2MHz
- RAM: 2KB
- ROM: 16KB
- program by Mark Taylor
- 12 levels of play
- Movements: pressure sensory for the recording, motorized magnet under the board
This computer is fully functional. It includes chessmen, manual, printer card and Plexiglas dust cover.
Chess Robots
---


- Novag Robot Adversary

- Novag 2 Robot Companion

- Excalibur Phantom Force

- Fidelity Phantom

- Fidelity Phantom EyeBall

- Milton Bradley Milton

- Milton Bradley - Fidelity Prototype

- Mephisto Phantom

- etc...



WARNING
THIS SITE IS STILL UNDER CONSTRUCTION

Photos, Texts and Lists have to be done, corrected and completed.
Thank you for your patience and understanding...

All the computers presented in this website (with the exception of the ChessEval Journal) are pieces of my collection and the photos are representing them and only them unless otherwise specified.