Robot Chess Computers
---
Novag Robot Adversary
First edited | 03/01/2014 | by MMO
Last edited | 08/23/2015 |
Additional Information:  original photos are from the ChessEval collection © MMO 2014 -  
Other Information:
ChessComputerUK; Schachcomputer.info; US Patent
---

The Novag Robot Adversary is a rare computer. It was released in 1982. It seems that only two to three thousands were ever made. However, the high failure rate could have reduced more importantly their number.

I own three of them:
- One is fully working (see the video). I am presenting only the photos of this one.
- Two are functional, but still need adjustments.
- A fourth was sent by a friend to be repaired. It was with a broken arm and a defect motherboard. It was my second attempt to repair a Robot Adversary. Finally, it was relatively easy to repair the arm. However, the PCB was more difficult to repair because of the time to get the replacement pieces for the old circuits. However, it is now fixed and it is actually in the phase of adjustment like my 2 other Robots.

The arm of the Robot Adversary is moved by 4 motors piloted by the software and by sensors.
I will add very soon some photos of the hardware (PCB and arm).

The Robot Adversary is equipped with a microprocessor Z80, 8bits, 7.5 MHz, 32KB.
The program is MyChess by David Kittinger. This program is similar to the one of the Novag Savant and Savant II.
What is particular with the Robot Adversary is its simulation of Emotions through different kind of sounds and also the big comedy around the chessmen to move. Its hysterical convulsions, movements, screams attract the attention and after a while, all the people are grouped around it... only to see its reactions... joy or frustration...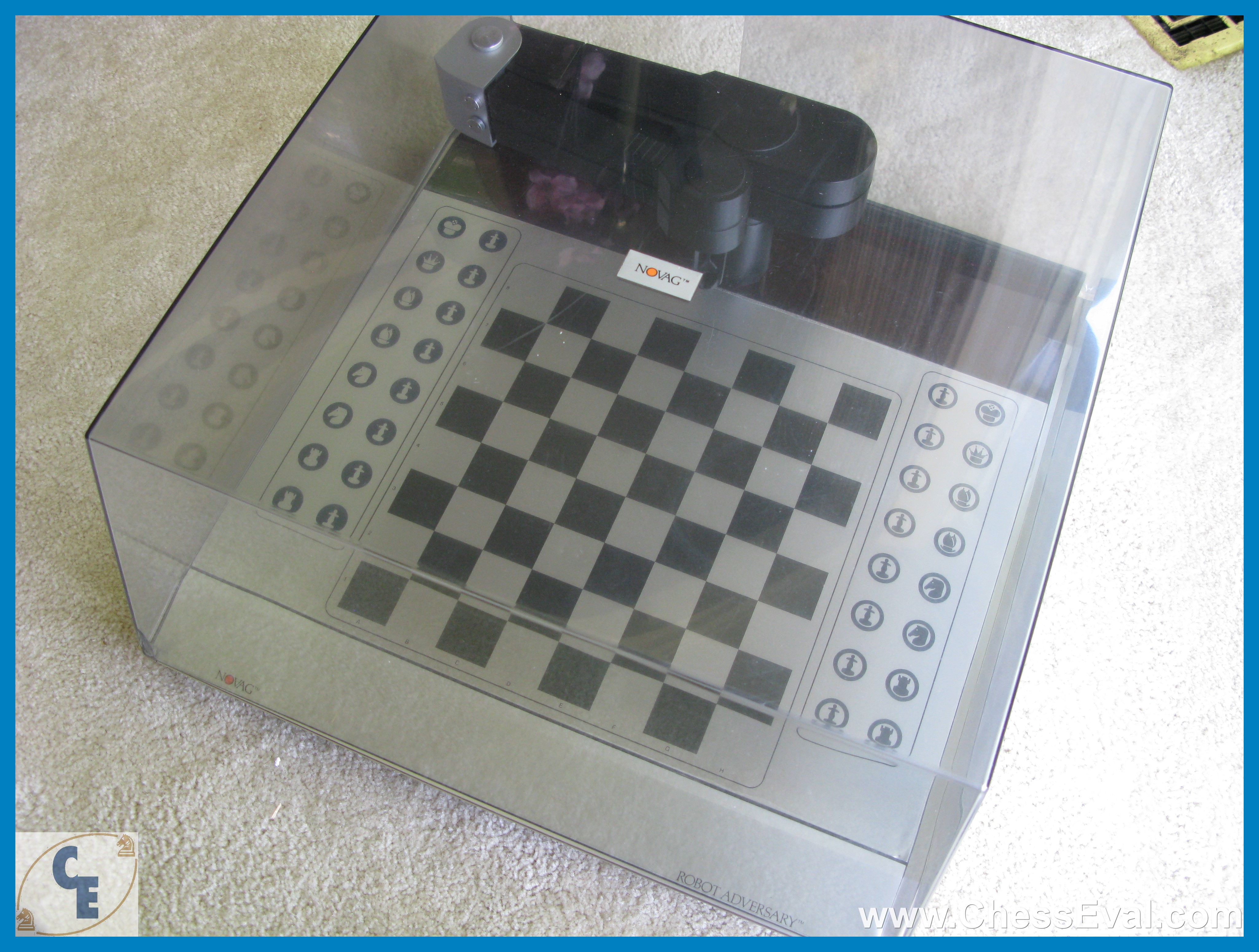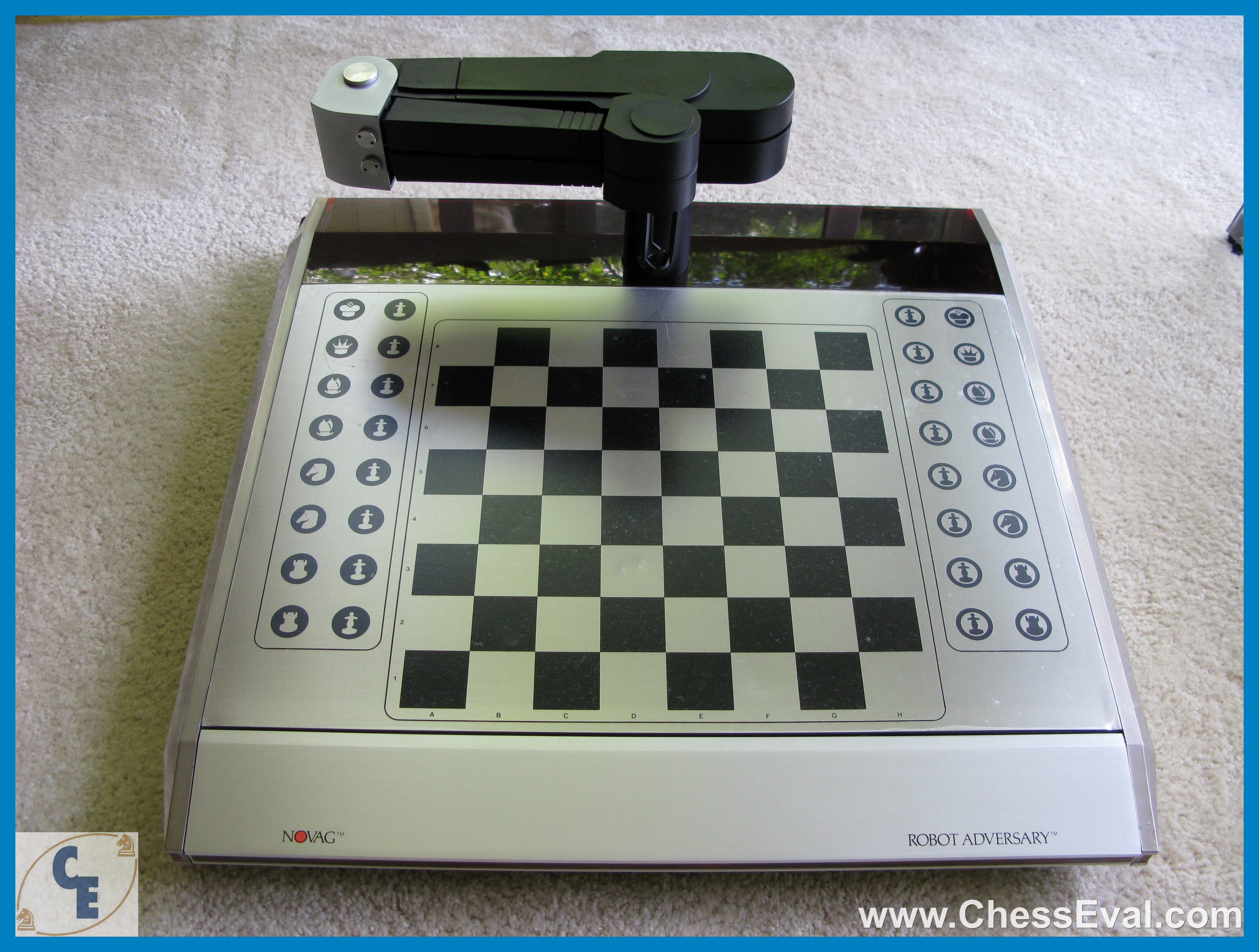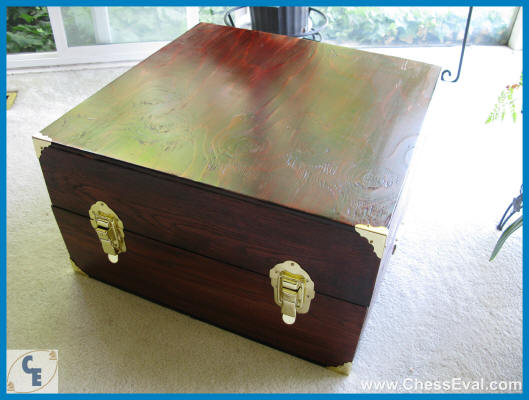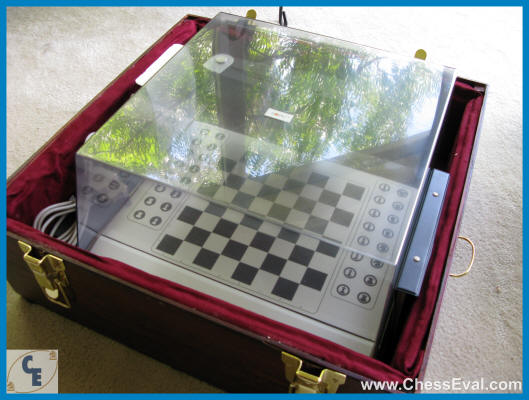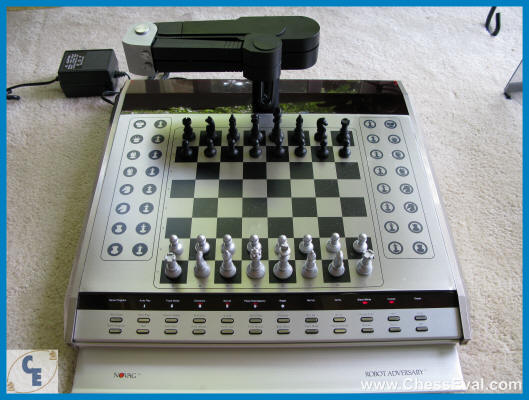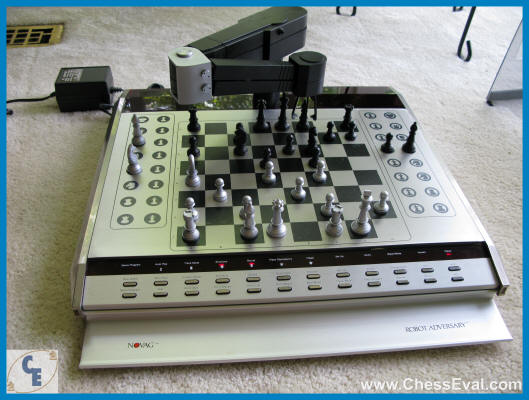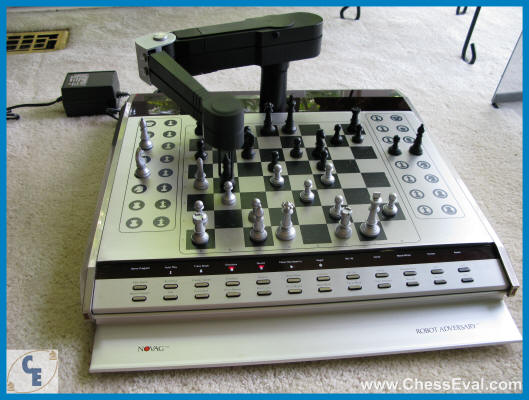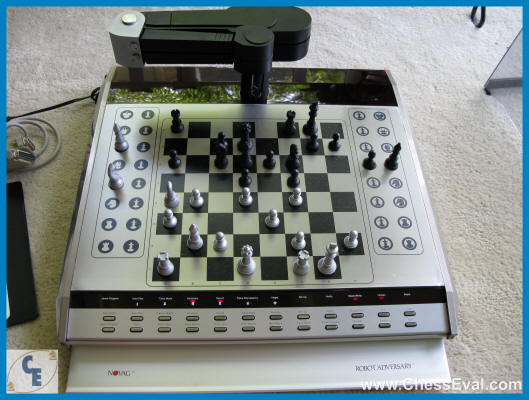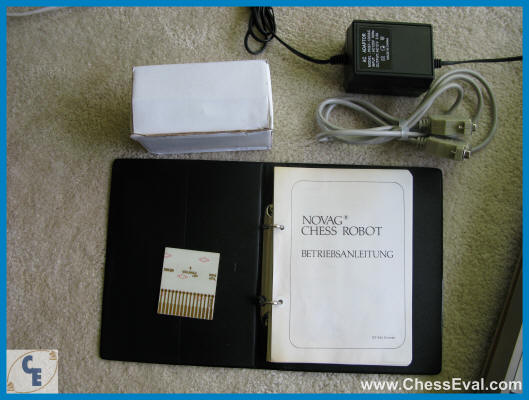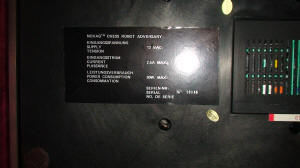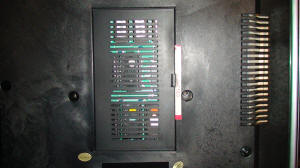 Novag Robot Adversary, Serial Number 10146
- 1982
- Program by David Kittinger based on MyChess.
- Processor: Z80, 8 bit at 7.5 MHz
- RAM: 5 KB
- ROM: 32 KB
- 12VAC, 2500mA, 30W
- Board: magnetic sensors, 46x46x25
- Library: 5500 half moves
This computer is fully functional. It includes chessmen, manual, printer card and Plexiglas dust cover.
Chess Robots
---


- Novag Robot Adversary

- Novag 2 Robot Companion

- Excalibur Phantom Force

- Fidelity Phantom

- Fidelity Phantom EyeBall

- Milton Bradley Milton

- Milton Bradley - Fidelity Prototype

- Mephisto Phantom

- etc...



WARNING
THIS SITE IS STILL UNDER CONSTRUCTION

Photos, Texts and Lists have to be done, corrected and completed.
Thank you for your patience and understanding...

All the computers presented in this website (with the exception of the ChessEval Journal) are pieces of my collection and the photos are representing them and only them unless otherwise specified.