---
Novag 2Robot
First edited | 03/01/2014 | by MMO
Last edited | 08/23/2015 |
Additional Information:  original photos are from the ChessEval collection © MMO 2014 -  
Other Information:
ChessComputerUK
;
Schachcomputer.info;
---

In the same series than the Robot Adversary, came the 2Robot.
Novag made a cheap computer, but enough strong to be interesting.
Unfortunately, this 2Robot was highly defective... as its eldest brother.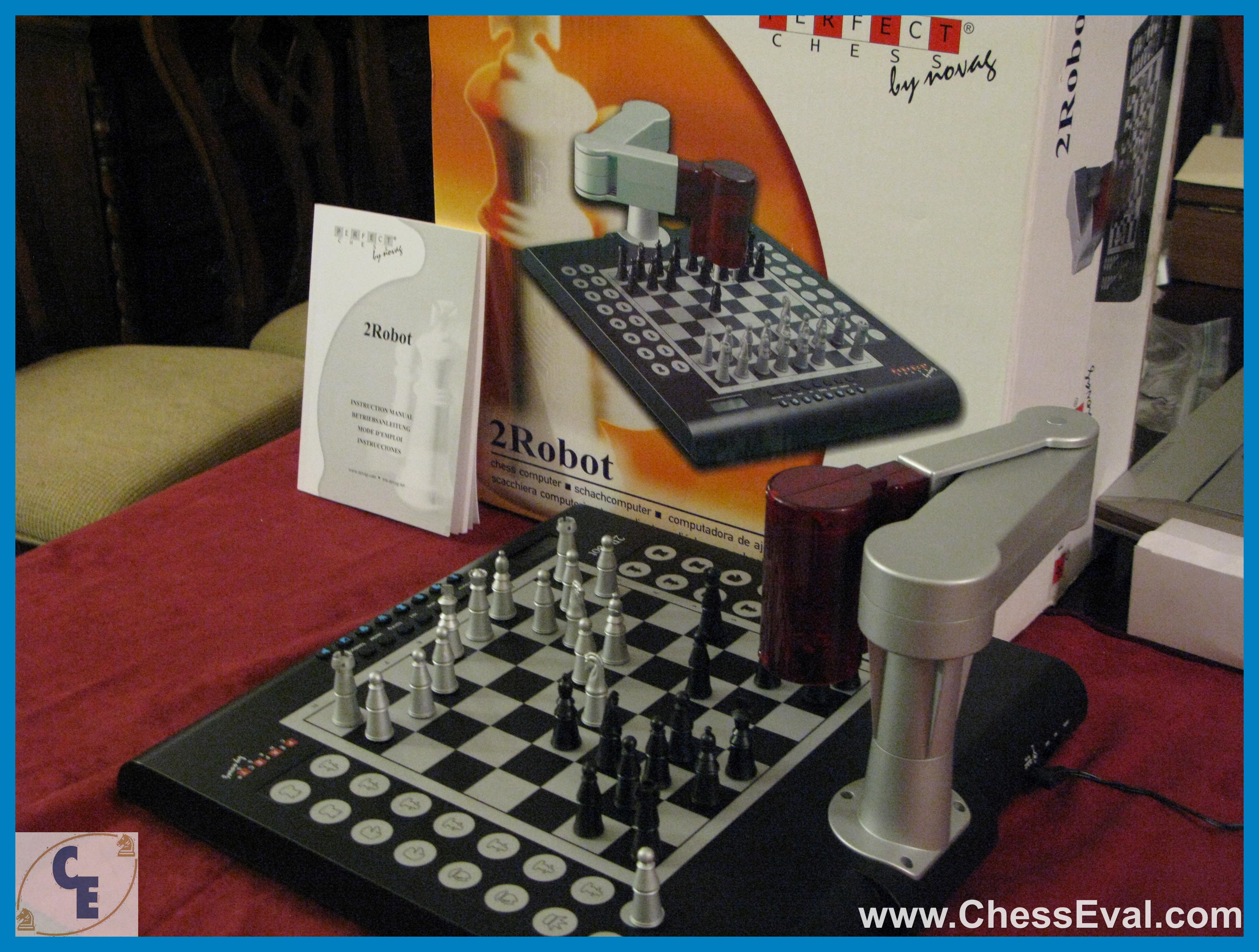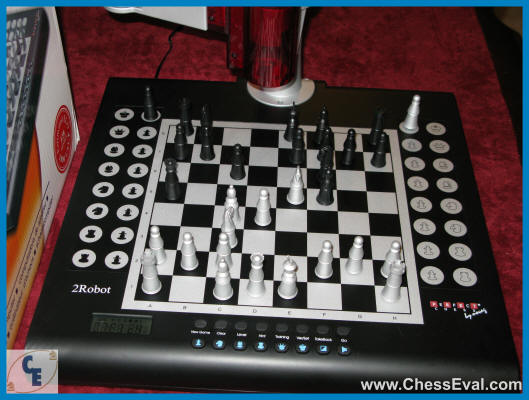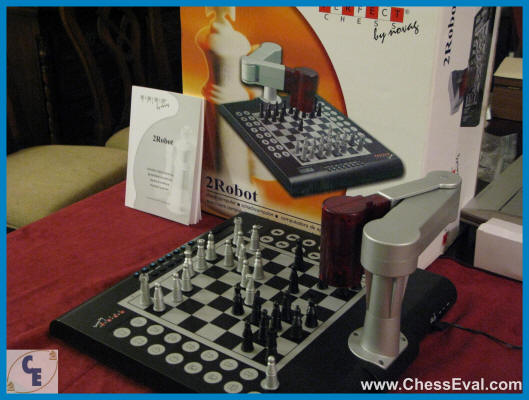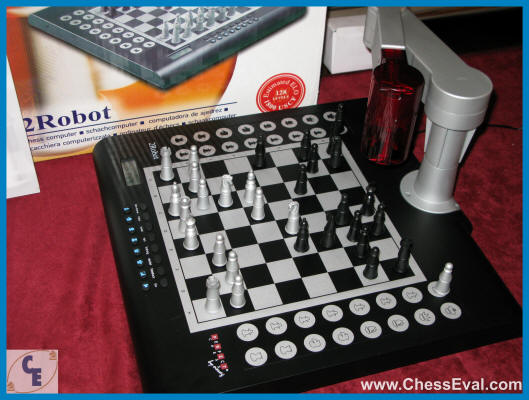 Novag 2Robot
- 2008
- ELO rating: 1500
- Programmer: David Kittinger
- microprocessor H8, 8 Bit, 8MHz
- RAM: 1KB
- ROM: 4KB
- 128 levels of play
- Movements: pressure sensory for the recording, motorized arm
This computer is fully functional. It includes chessmen, manual and adapter.
Chess Robots
---


- Novag Robot Adversary

- Novag 2 Robot Companion

- Excalibur Phantom Force

- Fidelity Phantom

- Fidelity Phantom EyeBall

- Milton Bradley Milton

- Milton Bradley - Fidelity Prototype

- Mephisto Phantom

- etc...



WARNING
THIS SITE IS STILL UNDER CONSTRUCTION

Photos, Texts and Lists have to be done, corrected and completed.
Thank you for your patience and understanding...

All the computers presented in this website (with the exception of the ChessEval Journal) are pieces of my collection and the photos are representing them and only them unless otherwise specified.