Robot Chess Computers
---
Excalibur Phantom Force
First edited | 03/01/2014 | by MMO
Last edited | 08/23/2015 |
Additional Information:  original photos are from the ChessEval collection © MMO 2014  
Other Information:

Schachcomputer.info

;
---
In the line of the Milton Bradley Grand Master and the Fidelity Phantom, Excalibur was producing in 2007 this computer.

The Phantom Force was sold under the name of different brands, but always the same product. Only the packaging was differing (below is the one of "The Sharper Image")

According to Schachcomputer.info, the program is related to Excalibur Deluxe Talking Touch Chess, Excalibur Talking E-Chess, Excalibur Alexandra The Great, Excalibur Ivan II The Conqueror.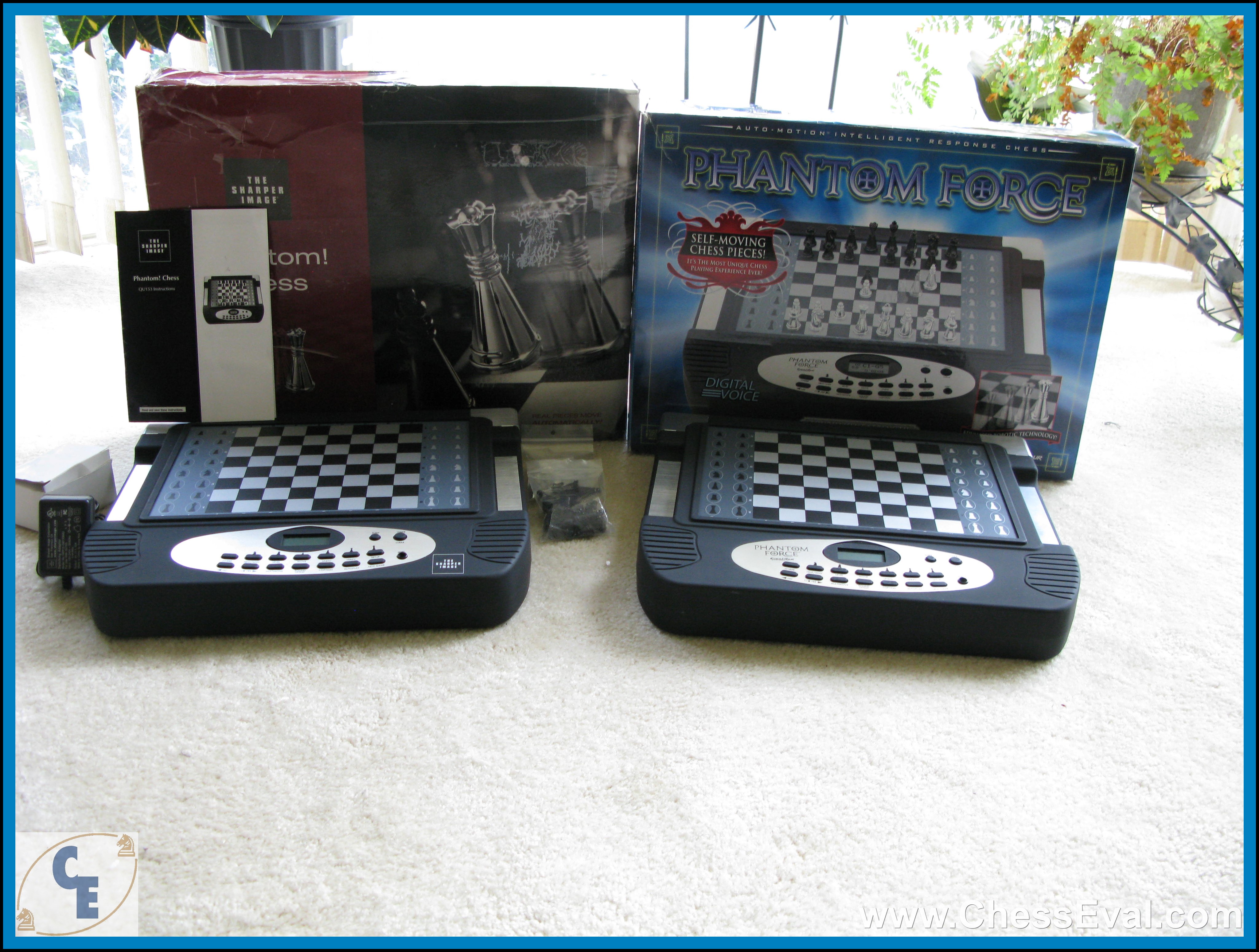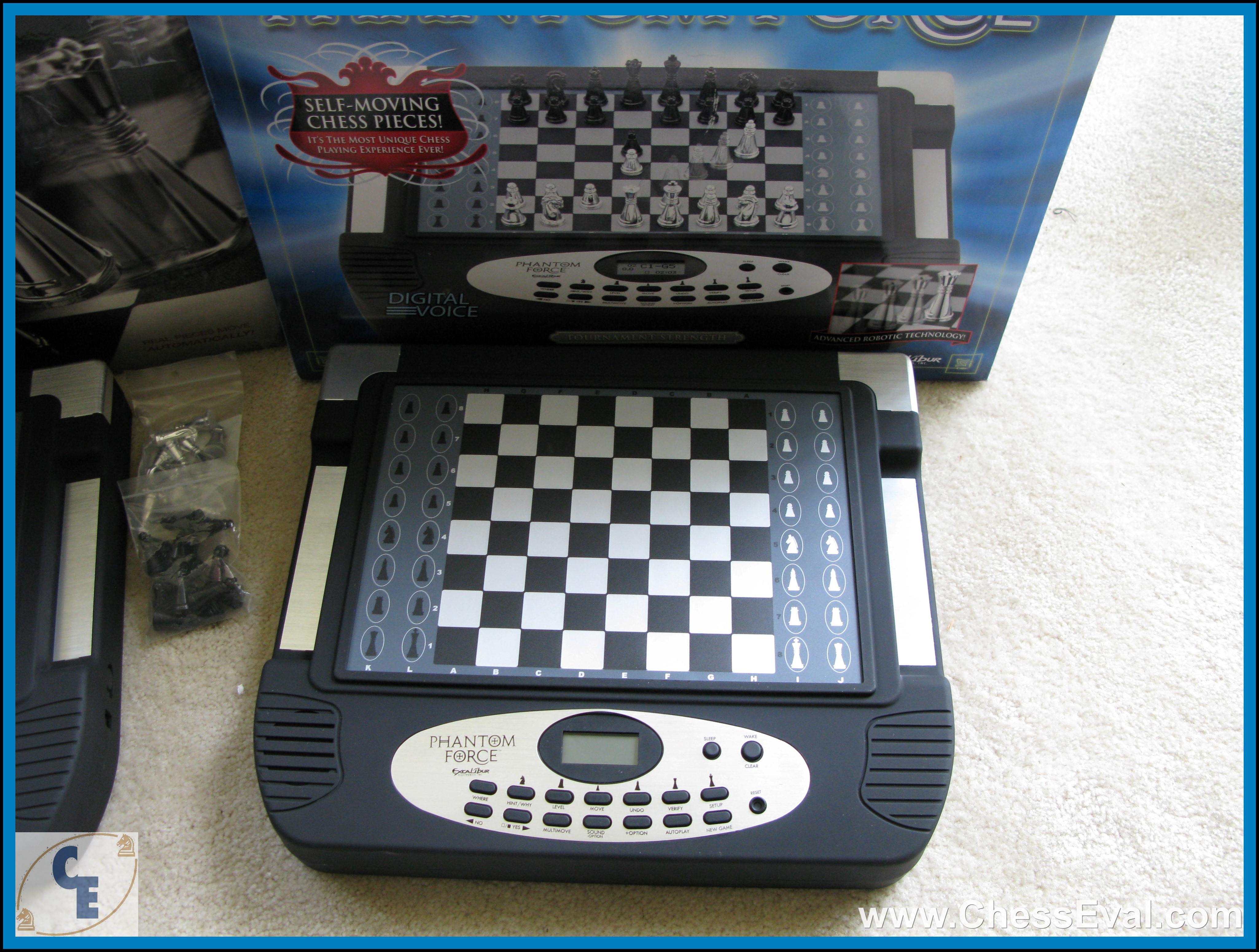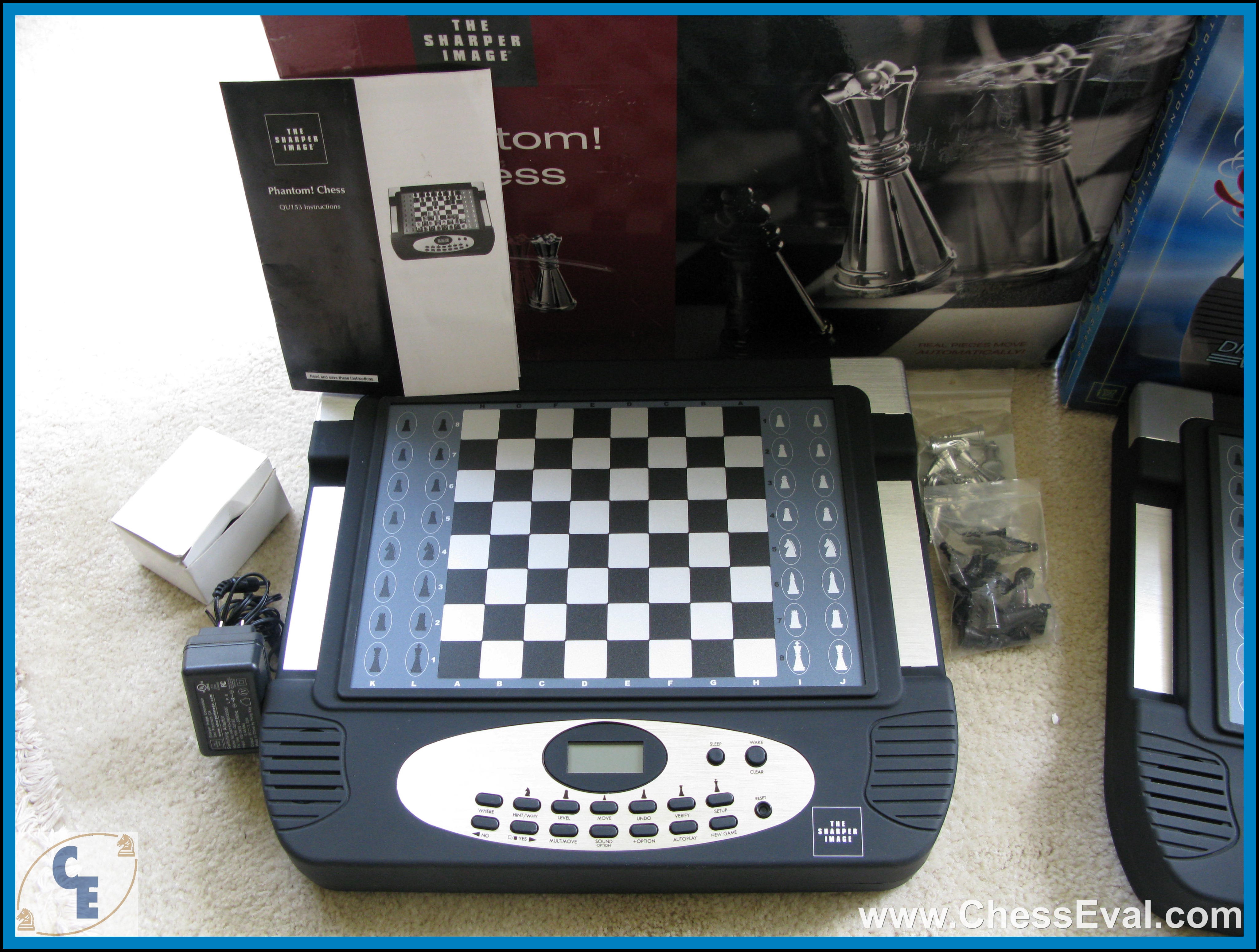 Excalibur Phantom Force
- 2007
- ELO: 1650
- microprocessor: H8, 10MHz, 8 bit
- 32KB ROM, 1KB RAM
- 136 levels of play
- 3000 half moves
- Pressure sensory board with robotic magnetic movement under the board
- LCD display
- Excalibur Model: 740D6-ML6-US
- Sharper Image Model: QU153
These two computers are fully functional. They include chessmen, manual and box.


---
Product Description by Excalibur
---
It is the ultimate chess opponent and teacher.
You will swear it has a brain as it smoothly maneuvers pieces across the board, steers taken pieces off to the side, and talks while playing in English, French or Spanish.
It offers 2 play modes - play the computer or watch it play itself .
Set to 'learning' level, and get coached with verbal cues and explanations, or choose 'tournament' level with dual clock display and skill rating.
Includes game memory, LCD contrast control, auto shut-off, and chess piece storage.
Chess Robots
---


- Novag Robot Adversary

- Novag 2 Robot Companion

- Excalibur Phantom Force

- Fidelity Phantom

- Fidelity Phantom EyeBall

- Milton Bradley Milton

- Milton Bradley - Fidelity Prototype

- Mephisto Phantom

- etc...



WARNING
THIS SITE IS STILL UNDER CONSTRUCTION

Photos, Texts and Lists have to be done, corrected and completed.
Thank you for your patience and understanding...

All the computers presented in this website (with the exception of the ChessEval Journal) are pieces of my collection and the photos are representing them and only them unless otherwise specified.