The Boxes
---
- on the box, nowhere the "Caravelle" name , but also no "MK10" name.... Only, one name: "Electronic Chess".
- the box is exactly the same than the one of the MK10: same dimensions, same design. Only one difference: the red color of the Caravelle box.
- the other mentions on the box are similar to the one of the MK10 box with the exception of the reported size of the computer: 24cm x 24cm x 2cm (versus 23.8 x 23.8 x 2.0 cm for the MK10).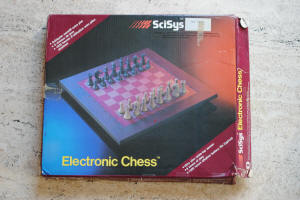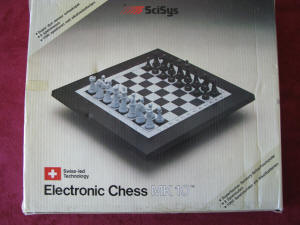 ---
Computers
---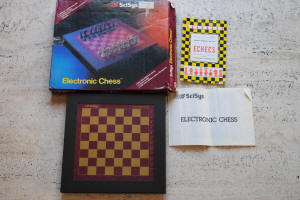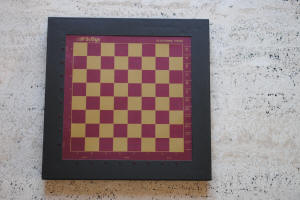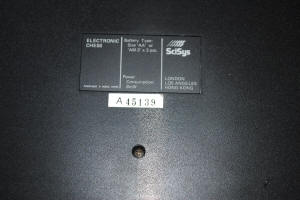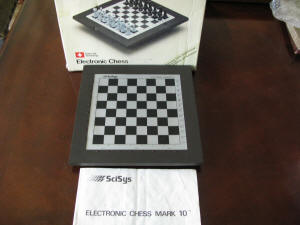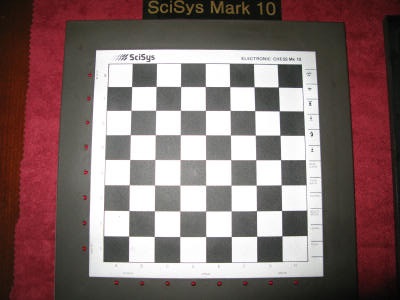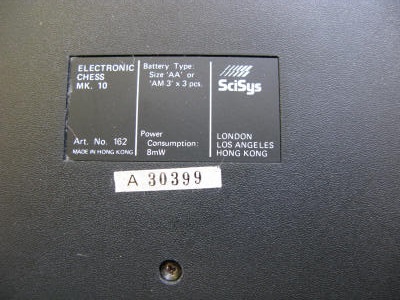 On the rear labels, the wording is in French for the Caravelle and in English for the MK10: "Fabrique a Hong Kong" (Made in Hong Kong).


---
Hardware
---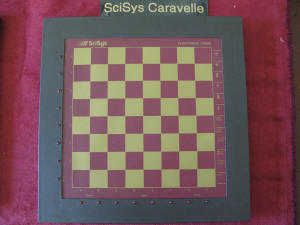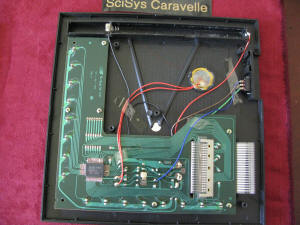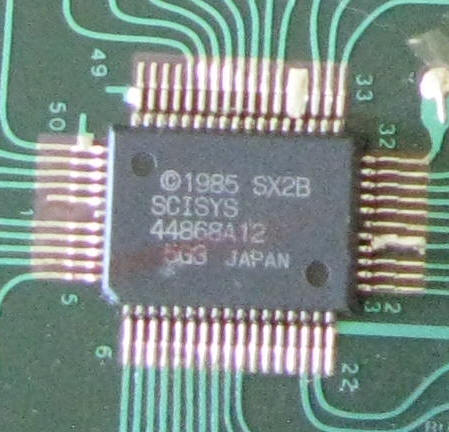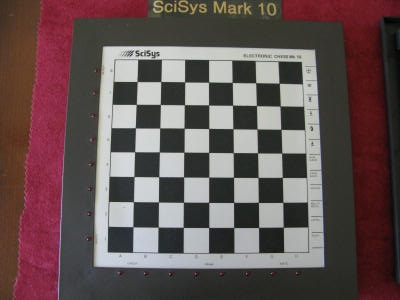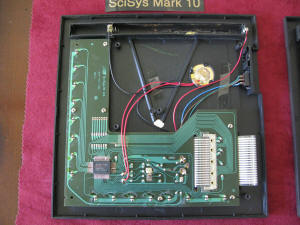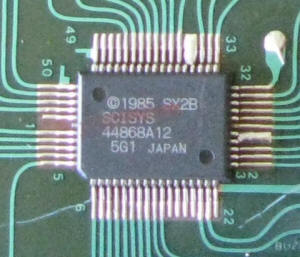 Microchip:
- version 5G3 for the Caravelle (1985)
- version 5G1 for the MK10 (1985)
Is this new version of the microchip (5G3) specific to the Caravelle or only an upgrade done for all the MK10 series? In my discussion with Eric Belot, we discover that his Caravelle had a version 5G1 of the microchip... More confusing is that the 2 versions of the microchip were done in 1985. It would be interesting to know if the MK10 with the version 5G3 were made...

The Hitachi HD44868 is a single chip microprocessor in a 4 bit architecture.
This CMOS 4-bit single chip microcomputer contains ROM, RAM, I/0 and Timer/Counter in a single chip.
The HMCS47C has an efficient controller and arithmetic function.
This CMOS technology provides to portable microcomputers a long life battery (more than 1000 hours according to SciSys).
Made specifically for company application (in this case SciSys), it is almost impossible to know the content of the ROM.
No documentation on the versions of the application made for SciSys was found.

Characteristics of the Caravelle
- SciSys, 1985 (versus 1984 for the MK10)
- Program by Craig

Barnes

, Julio Kaplan
- Table top chess computer
-
Microchip

Hitachi HD44868

version 5G3 (versus 5G1 for the MK10)
- 0.6 MHz
- ROM 5KB
- RAM 80 bytes
- Pressure Sensory
- 16 edge LEDs
- 8 levels of play
- Size: 24cm x 24cm x 2cm (versus 23.8 x 23.8 x 2.0 cm for the MK10)