Rare Dedicated Chess Computers
---
Daimler-Benz Board
Written by MMO
First edited | 01/26/2014 | by MMO
Last edited | 07/12/2016 |
Additional Information:  original photos are from the ChessEval collection © MMO 2014 -  
Other Information: Veldhuis

---


This unit was entirely manufactured by Daimler-Benz in their site of Sindelfingen with the collaboration of Hegener & Glaser. Three computers were manufactured.
I am presenting the one which was offered to an executive of Daimler going to retire.
The gift costed several hundred marks to each participating employee.

See the discussion about this board and its module by Hein Veldhuis.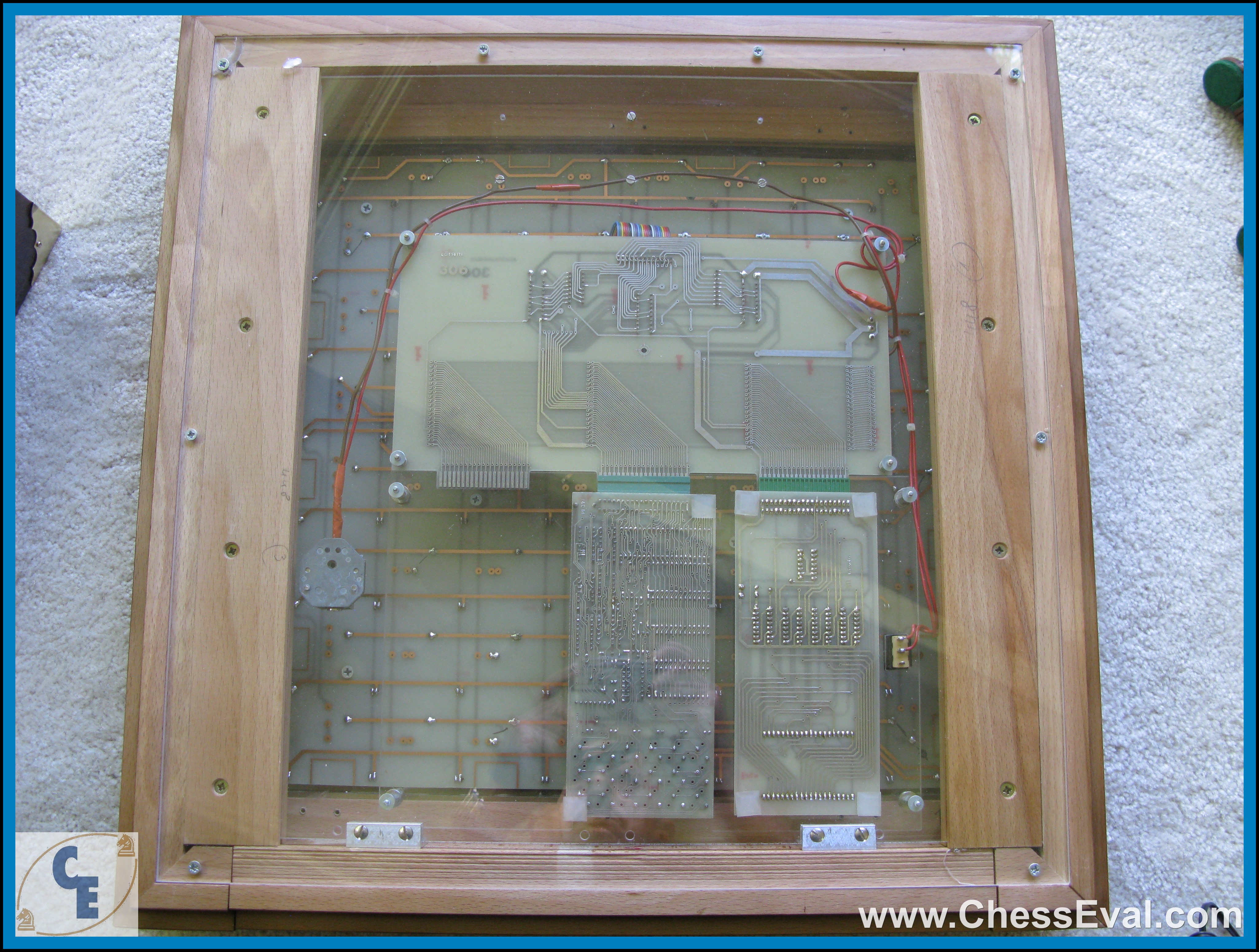 The module inside the computer is particular by its EPROM content. Is that a MMII?
See Hein Veldhuis for an interesting discussion.
The board can be used with any of the MM series modules.
The Daimler-Benz board with a module MMII 7.4 MHz of Hegener & Glazer: it works like the one manufactured by Daimler.
Characteristics
- Daimler-Benz board similar to Mephisto Munchen board
- Display and computer Modules: similar to H&G Display and MMII modules
- Unknown content of the EPROMs

- Status: wood case, manual, chessmen