Rare Computers
---
NOVAG Savant
Written by MMO
First edited | 01/26/2014 | by MMO
Last edited | 07/12/2016 |
Additional Information:  original photos are from the ChessEval collection © MMO 2014 -  
Other Information: Wiki-Elo-List
---
The Novag Savant is a rare computer.
Style "Avant-Garde" by its design.
However, from the beginning of its commercialization, this computer had problems with its display.
Presently, very few units are still working and very few have a touch screen display still functioning.
Unfortunately, my unit has stopped to wo

rk. The screen display is no more operational.
---
The Computer and its Printer
---

This computer is brand new in its box.
It comes with its printer.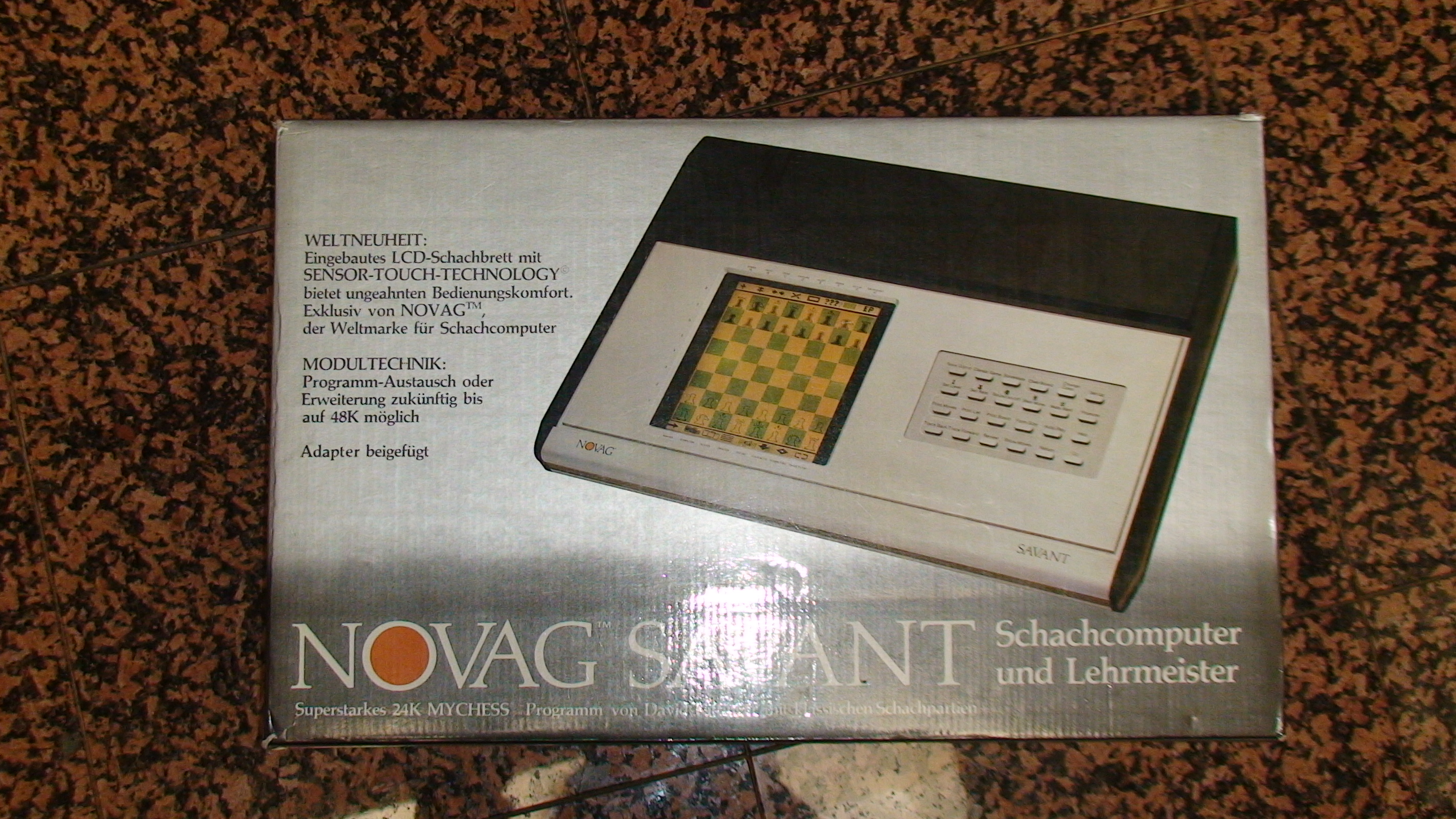 Manuals, cables, printer interface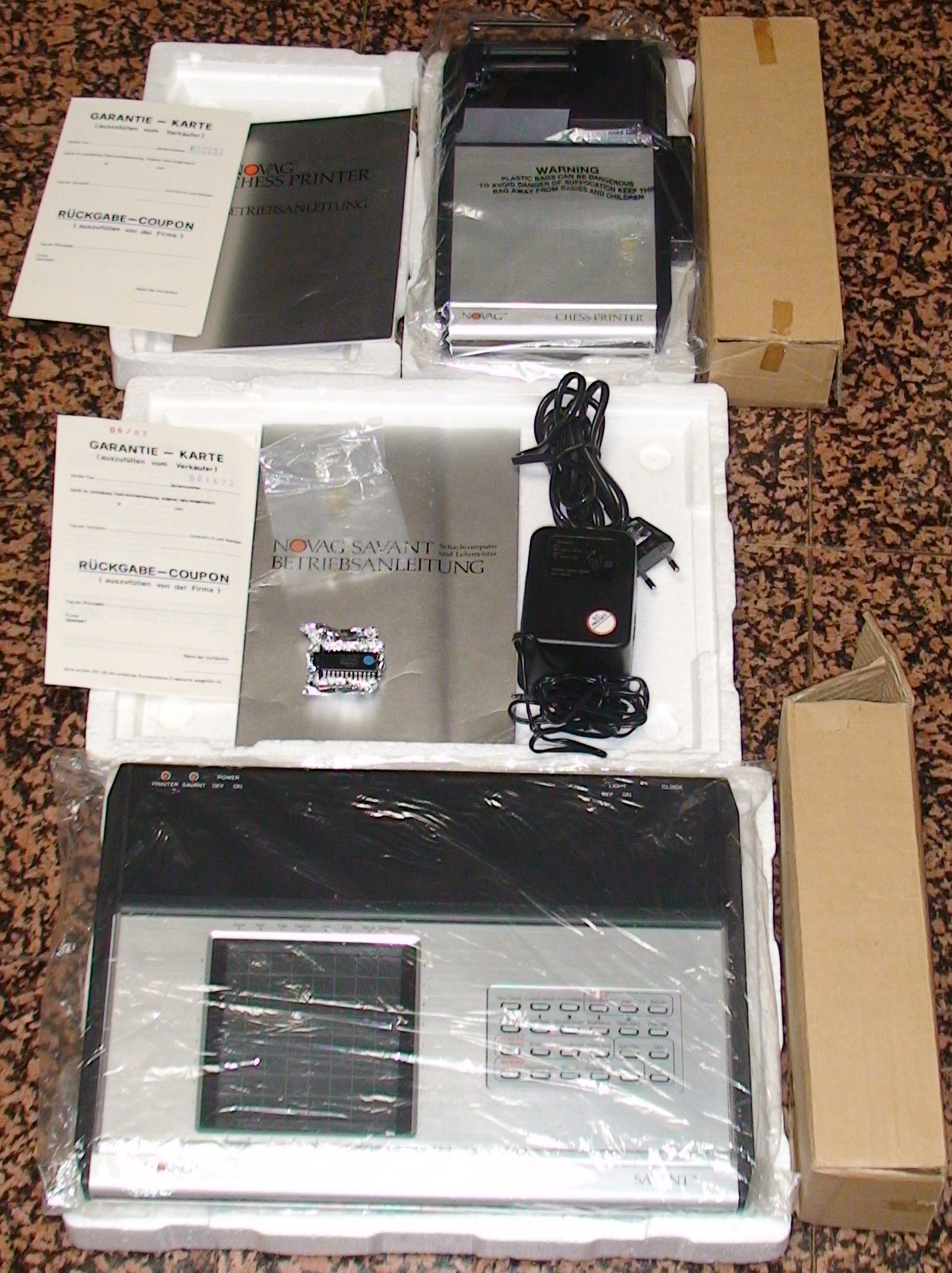 ---
Display
---

Some photos before the display stopped to work.
Characteristics
- Novag Savant
- 1981
- Processor: Z80, 8 bits, 6 MHz
- RAM: 4 KB
- EPROM: 24KB
- Program by David Kittinger
- Library with 850 half-moves
- Touchscreen display
- Board: 34x25x3.7 cm
- Adapter: 8.5V, 1500 mA
- Status: box, manual, printer. Display not working.
---
World Micro Chess Computer Championship (WMCCC) 1981

---


Fidelity CC Champion versus Novag Savant (1-0) 1. e4 e5 2. Nf3 Nc6
3. Bb5 a6 4. Ba4 b5
5. Bb3 Nd4 6. Nxe5 Nxb3
7. axb3 Qg5 8. Ng4 f5
9. exf5 Qxf5 10. O-O Nf6
11. Nxf6+ gxf6 12. Re1+ Be7
13. Qe2 Qc5 14. d4 Qb4
15. Bf4 Kf7 16. c3 Qxb3
17. Qxe7+ Kg6 18. Qe4+ Kg7
19. Qxa8 Qxb2 20. Re7+ Kg6
21. Qe4+ f5 22. Qe3 h6
23. Qg3+ Kh5 24. Rg7 Qxb1+
25. Rxb1 c6 26. Qh3#