Rare Dedicated Chess Computers
---
La Regence
Written by MMO
First edited | 01/26/2016| by MMO
Last edited | 07/12/2016 |
Additional Information:  original photos are from the ChessEval collection © MMO 2014 -  
Other Information:
Shenk, David (2006), The Immortal Game: A History of Chess, Doubleday, ISBN 0-385-51010-1;
Auguste Lepage, Les cafés artistiques et littéraires de Paris, p. 129-138, 1882. Bref historique et présentation du café au xixe siècle;
http://lecafedelaregence.blogspot.com
(the best site on La Regence Cafe);
wikipedia.org/wiki/Café_de_la_Régence
;
chessgames.com
;
Wiki-Elo-List
---

Frederic Ries manufactured La Regence, a dedicated chess computer named after the famous Restaurant in Paris.
Unfortunately, the company went out of business very quickly.


La Regence was running the Z80 assembly program (Cyrus) of the British programmer Richard Lang.

At this time, Richard Lang was working for the company Intelligent Chess Software of David Levy and Kevin O'Connell.




The Nineteenth century
and the Cafe "La Regence"
The Cafe Restaurant La Regence was a famous rendez-vous for the Parisian intelligentsia playing chess..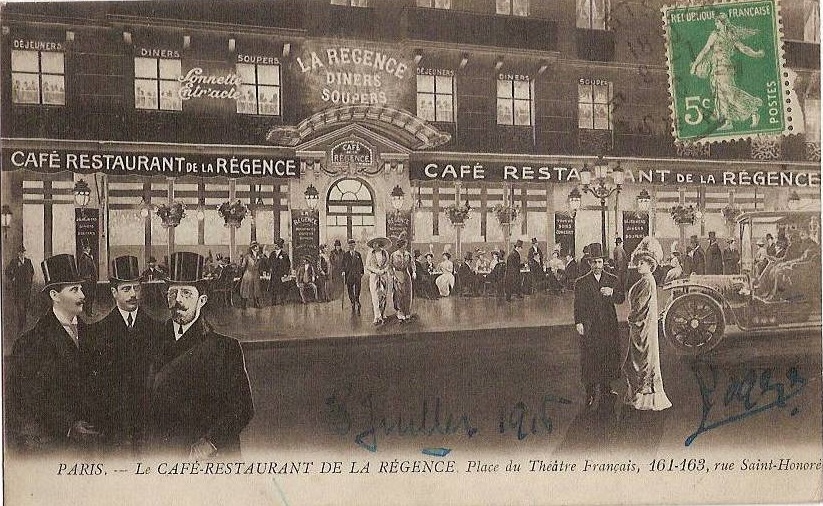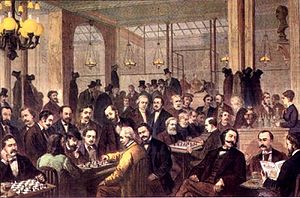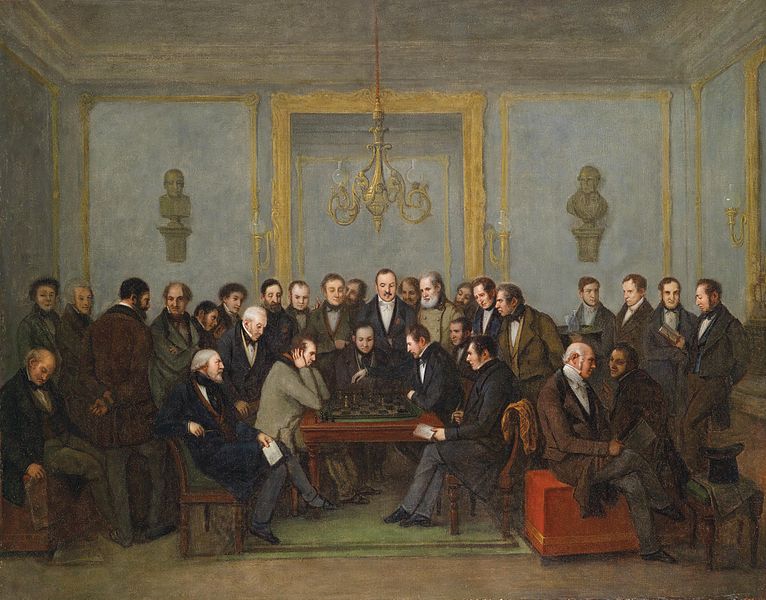 Source: http://lecafedelaregence.blogspot.com/
---
Description
---